Why Envoy Benefits Solutions?
We Are Different
Envoy Benefits Solutions was started to provide employers a true value laden business relationship in the areas of Employee Benefits, Benefits Administration, Human Resource Management Assistance and Training, and Compliance. Our experience in Benefit Administration, Human Resource Management and Training is the basis for our business model. We bring an experienced understanding of what employers need in managing their employees benefits and administering those benefits in an effective and efficient manner.
We value the relationships we build with our clients and want to see them succeed. When they succeed, we succeed. We don't want to be just your broker but a trusted business partner.
Please contact us to see if we're a fit. We would like to hear from you.
We Would Like to Hear From You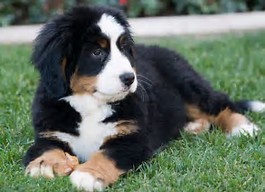 Meet Murphy Our Mascot
Check back to watch him grow! 12 weeks old and 23.5 lbs
Why Partner with Envoy Benefits Solutions
Regardless of the number of employees you have, you expect more in the way of resources, experience, and technology from a broker or consultant . Let's face it, there is only so much a broker or consultant can do to control your benefit costs.
Envoy Benefits Solutions is positioned to ensure that our clients are presented viable options to help control costs, provide value and at the same time offer both a tactical and strategic approach to managing employee benefits, keeping you compliant and offer the service, tools and resources you need.